---
As an added member benefit, firms who join our 100 % Club will receive the following marketing and advertising at

no additional cost

.
Your firm will be recognized on our Website for the term starting July 1, 2023 — June 30, 2024.

Your firm will be featured and highlighted in the Bar Bulletin, in future eBlasts, and on the Bar's Facebook page.
---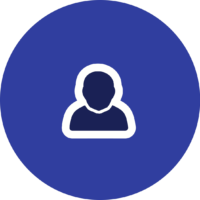 Firm with 3 to 9 attorneys
---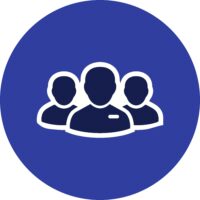 Firm with 10 to 29 attorneys
---
Firm with 30 or more attorneys
---
Join our 100% Club today and be part of a growing list of firms being featured!
Beebe Armstrong, LLP
Brodie Friedman, PA
Burlington & Rockenbach, P.A.
Caldwell Pacetti Edwards Schoech & Viator LLP
Critton Luttier Coleman LLP 
Davis & Associates, P.A. 
Downey McElroy, P.A. 
Ehrlich & Naparstek
Felice Law Group 
Gelfand & Arpe, P.A.
Gladstone & Weissman, P.A.
Greenberg & Strelitz, P.A.
Joseph C. Kempe, P.A.  
Jupiter Law Center
Kitroser, Lewis & Mighdoll
Kreusler-Walsh, Vargas & Serafin, P.A.
LaBovick Law Group
Link & Rockenbach, PA
Methe & Rothell, P.A.
Mettler Randolph Massey Ferguson Carroll & Sterlacci P.L. 
Murray Guari Trial Lawyers 
Osherow, PLLC
Pankauski Lazarus PLLC
Pigott, Piggott & Kearce, P.A.
Pressly, Pressly, Randolph & Pressly, P.A.
Rabin Kammerer Johnson
Reid Burman Lebedeker Xenick Pepin
Rottenstreich Farley Bronstein Fisher Potter Hodas LLP
Sasser, Cestero & Roy, P.A.
Sellars, Marion & Bachi
Smith, Ball, Baez & Prather Florida Injury Lawyers
Stephens & Stevens, PLLC
The Karp Law Firm, P.A. 
Torcivia, Donlon & Goddeau, P.A. 
William W. Price P.A.
Wyland & Tadros 
Adams | Coogler, P.A.
Alley, Maass, Rogers & Lindsay, P.A.
Billing, Cochran, Lyles, Mauro & Ramsey, PA
Carlton Fields
Clark Fountain LaVista Prather and Littky-Rubin
Cohen Norris Wolmer Ray Telepman Berkowitz & Cohen
Day Pitney LLP
Domnick Cunningham & Whalen
Gordon & Partners
Law Offices of Craig Goldenfarb, P.A.
Lytal Reiter Smith Ivey and Fronrath
Mrachek, Fitzgerald, Rose, Konopka, Thomas & Weiss
Palm Beach County School District
Pike Lustig, LLP
Schuler, Weisser, Zoeller, Overbeck & Baxter, P.A.
Ward Damon