MISSION
The Paralegal Committee seeks to foster and promote the Paralegal Profession. This will be accomplished thru the advancement of educational standards for the experienced paralegal as well as the incoming new paralegals. The opportunity will be provided by educational seminars relative to the advanced Certified/Registered Paralegal along with the ethical obligations of all paralegals. The Paralegal Committee will provide member networking opportunities in similar areas of law. It is our goal to provide continuing legal education and ethical programs for the advanced and incoming paralegals to our profession.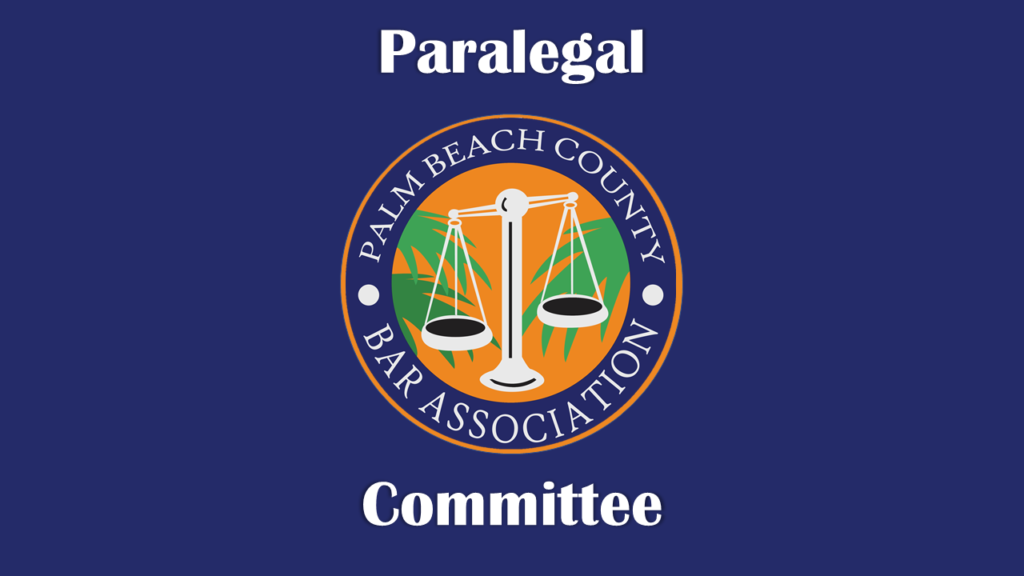 Chair(s): 
Vicky Wainright | VWainright@smithball.com
Jackie Jernigan | jackiejernigan7@gmail.com
Past Committee Chairs: 
Vicky Wainright (2022-2023), Samantha Angel (2022-2023), Olga Patterson (2021-2022), Paula Albright (2020-2021), Linda Wells (2019-2020), Patricia DeRamus (2018-2019)
Committees are a great way to get involved with your local bar association, network with your colleagues and become a leader in your legal community.
Professional Proactive FRP Paralegals

Reprinted with permission of Patricia DeRamus and the National Association of Legal Assistants, Inc. This article originally appeared in the Q4 November 2020 issue of FACTS & FINDINGS, the quarterly journal of NALA. Inquiries should be directed to NALA, 6450 S. Lewis Avenue, Suite 250, Tulsa, OK 74136, or by e-mail to nalanet@nala.org.

NALA Faces and Findings – Hear Us Roar

Reprinted with permission of Paula Albright and the National Association of Legal Assistants, Inc. This article originally appeared in the January 2008 Career Chronicle issue of FACTS & FINDINGS, the quarterly journal of NALA. Inquiries should be directed to NALA, 6450 S. Lewis Avenue, Suite 250, Tulsa, OK 74136, or by e-mail to nalanet@nala.org.

Organizational Methodology – An Argument for Increased Sharing

Written by Samantha Angel, FRP

Can a Practicing Paralegal Help Future Paralegals

Written by Jacquelynn M. Jernigan, ACP, FRP