MISSION
As an attorney practicing on your own or in a small firm, running your office is a big responsibility.  The purpose of the PBCBA's Solo and Small Firm Practitioner's Committee is to provide you with the tools and resources to make your job easier so you can do what you do best . . . practice law.  The Committee sponsors monthly luncheons that provide you with an opportunity to network with other solo/small firm practitioners.  The lunches also have a short program on topics to help you in your day to day practice.  RSVPs are required and can be done by going to the Bar's calendar and selecting the date of the event and filling out the registration information.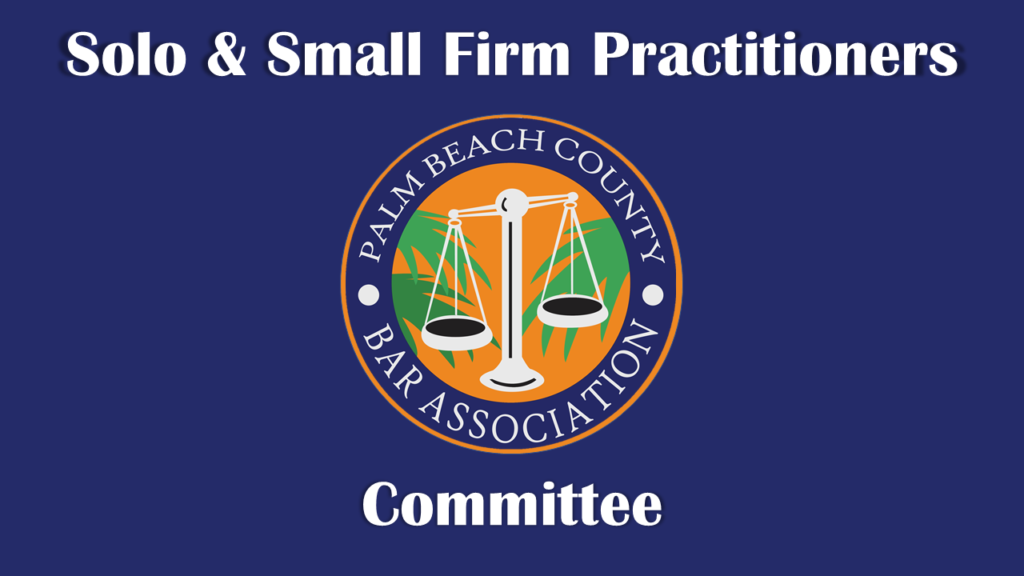 Committees are a great way to get involved with your local bar association, network with your colleagues and become a leader in your legal community.
Starting your own Practice?
Don't forget these PBCBA Member Benefits that Will Assist Your with your New Office.
Credit Card Processing
The PBCBA has partnered with LawPay to offer Law Firm Merchant Accounts for our members to allow your firm to handle credit card transactions. Trust your transactions to the only payment solution recommended by over 60 bar associations. Correctly safeguard and separate client funds into trust and operating accounts. Funds are never commingled. The ability to accept credit cards attracts clients, improves cash flow, and reduces collections. Plus, members save up to 25% off their credit card processing fees. If you are considering accepting credit cards or want to confirm that you are processing credit card transactions correctly, call 866-376-0950 or click here so you can get started today!
Discounted Office Supplies
Please visit the Member Benefits page available here for more information.
Be sure to check out The Florida Bar's Law Office Management (LOMAS) website.  LOMAS was created to assist members dealing with all of the business aspects of setting up, managing, merging or closing a professional practice.  It includes such items as:
New Law Office/Practice Checklist

Information on Trust Accounting

Administrative forms such as: Client Fee Agreements; Financial Forms; Personnel Forms; Letters of Representation; Client Intake Forms; and many others

Advertising Rules

Financial Management

Technology Management