MISSION
This very active committee provides Networking Opportunities and Continuing Legal Education Seminars for members of the legal community who practice Workers' Compensation Law.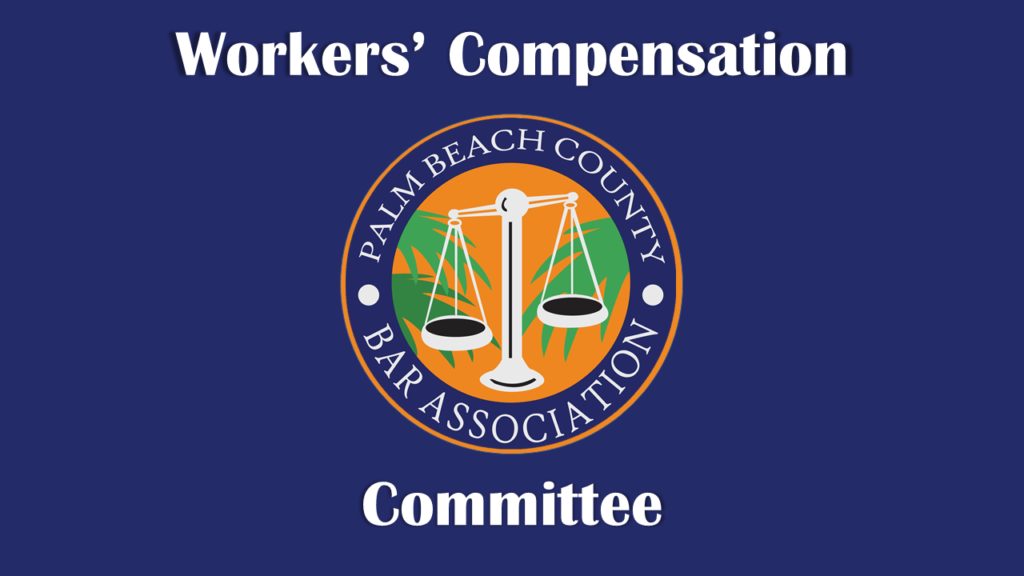 Committees are a great way to get involved with your local bar association, network with your colleagues and become a leader in your legal community.
On September 19, 1996, a horrible tragedy occurred in the workers' compensation community that most will never forget. An injured worker armed with a shotgun and a handgun burst into a workers' compensation defense firm in West Palm Beach, Florida. Attorney Kennie Edwards was shot and killed at age 38 leaving behind his pregnant wife and five year old son. The injured worker then shot and killed himself. Following this horrific event the workers' compensation community established the Kennie Edwards Award which is presented annually to the Workers' Compensation attorney who best exemplifies those professional qualities admired in Kennie- honesty, integrity, cordiality, good humor, high ethical standards, and advocacy tempered by a sense of humility. Past recipients of the Kennie Edwards Award are: Honorable Timothy Basquill, Jason Goldstone, Alison Schefer, Randy Porcher, Honorable Mary D'Ambrosio, Honorable Shelley Punancy, Honorable Thomas Alan Hedler, Michael Celeste, Lyle Platt, Michelle Leissle, Charles Williams, Lloyd Findler, Walter Beisler, Art Pumpian, David Rigell, Stan Narkier, Michael McManus, Nicole Hessen, Jeffrey Friedman, Marissa Hoffman, and John Clarke.